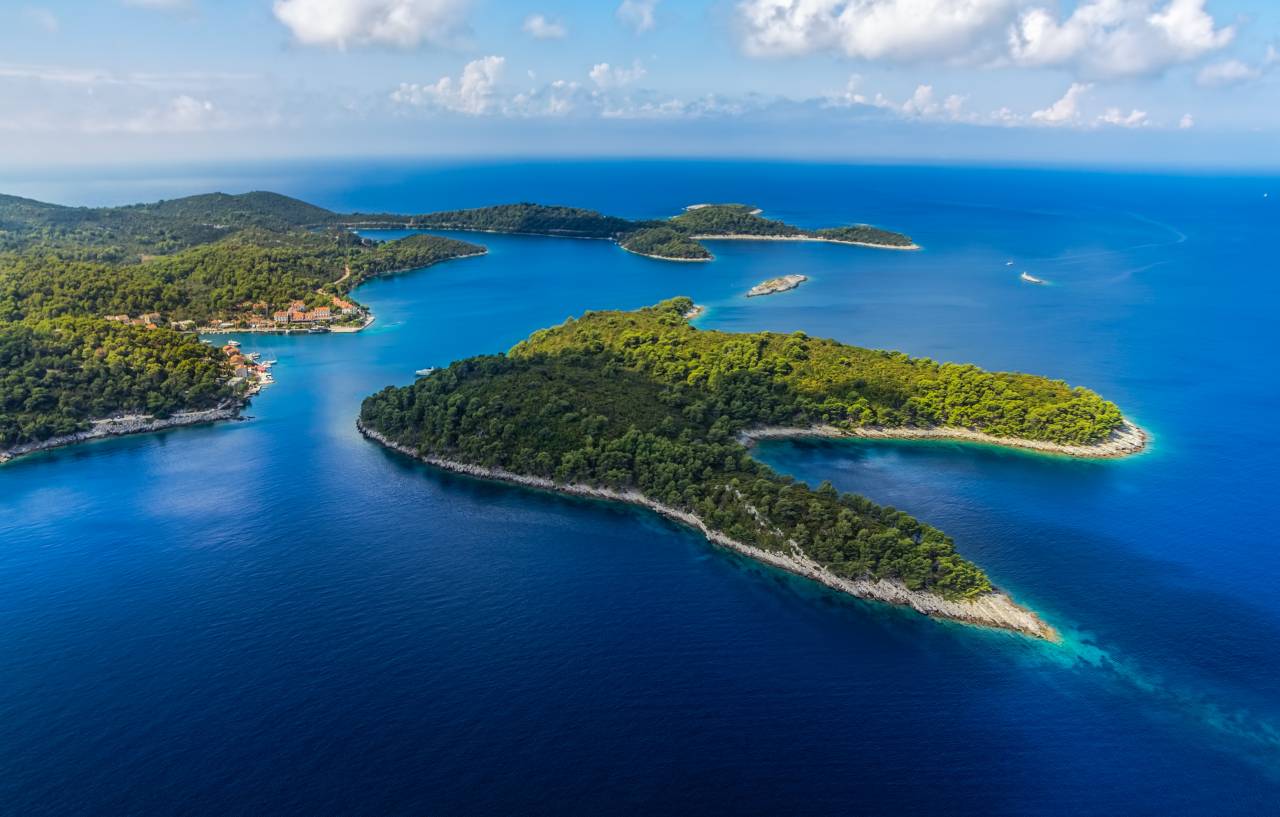 what you get

Visit three islands
ONE DAY EXCURSION

The islands of Mediterranean evergreen vegetation
Discover the beautiful Elaphiti Islands with this full day tour of the three biggest islands, Koločep, Lopud and Šipan. The group of thirteen islands is located to the north-west of Dubrovnik and several of them are inhabited.
This boat tour of the Elaphiti Islands will give you an unforgettable experience. You will be able to enjoy the beauty of crystal clear seas and outstanding views, with the highest quality, comfort and service that our boat offers.
The tour starts with the island of Koločep, where you can wander around and enjoy its breathtaking scenery, cuisine and sea, or enjoy the view from the deck of the boat. The next stop on our tour is the island of Lopud, which will amaze you not only with its charming landscape, but also with its famous sandy beaches, where you can swim, relax and enjoy the beauty of the island. It is the perfect getaway from the city's crowds and noise, as you can relax with sounds of the sea hitting the shore and wind breezing through the trees.
Lunch will be served on Lopud, after which we continue to the island of Šipan, which is the largest of the three. The island is special for its rich historical heritage, which can be seen in the old churches, villas, agriculture and countryside, which you will tour through. Some of the attractions you will definitely want to see when in Šipan are St. Peter church, Church of the Holy Spirit, the castle of family Stijepović-Skočibuha, etc. After exploring Šipan, you will head off to the boat, and enjoy your ride back to Dubrovnik.
Lunch can also be organized on the island of Šipan and you will have free time to enjoy Šipan and explore on your own, we will tell you where to find wonderful, secret places rich in natural beauty. Enjoy lunch in one of the best local fish restaurant on the island.
Lunch can also be organized on the island of Koločep, in a beautiful restaurant on the cliff of the island, with an amazing view of the other islands and open sea. Its location and ambient are magnificent and you will be blown away once you try their specialties.