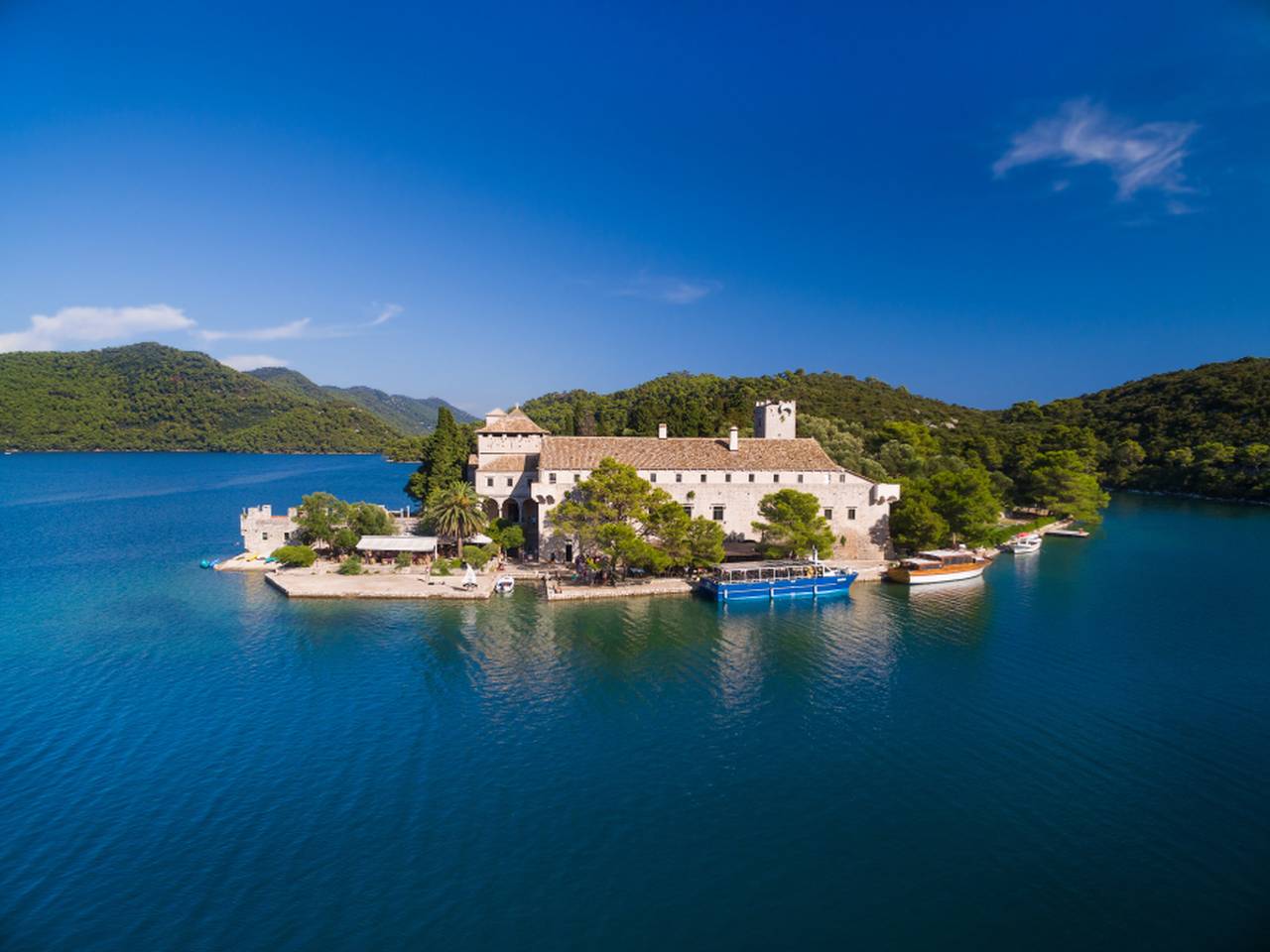 what you get

Visit National Park Mljet
2 salt lakes
Saplunara
Odysseus cave
ONE DAY EXCURSION

Heavenly island of Ogygia
The island of Mljet is one of the most beautiful and forested islands in the Adriatic and definitely one of the pearls in the Mediterranean Sea. A lovely boat ride to the island will take around two and a half hours after which you will get to Pomena, from where you start your journey.
You will enjoy this island of mystique, untouched nature, vineyards, olive trees and rich history that goes back to 4th century B.C. Discover the beautiful National Park, which covers most of the island, two famous salt lakes, Big and Small Lake, a Benedictine Monastery, church of St. Mary, and many fortresses, preserved graves and ruins from ancient times.
The National Park might be Mljet's main draw, but it's not the island's only attraction – the eastern tip of Saplunara is also widely renowned for its sandy beaches, hidden lagoons and natural caves. Most famous is the striking Odysseus cave on the south coast, reached by a 30-metre tunnel from the shore and named after the legendary Greek king who was allegedly shipwrecked here and lived on the island for seven years.
The Roman Palace that the island holds is the third largest in Croatia, just behind the Arena in Pula and Diocletian's Palace in Split. Mljet offers many other activities as well, such as hiking, biking, diving, kayaking, which can be done after a lunch break, as you can take some free time in order to experience the island even better.